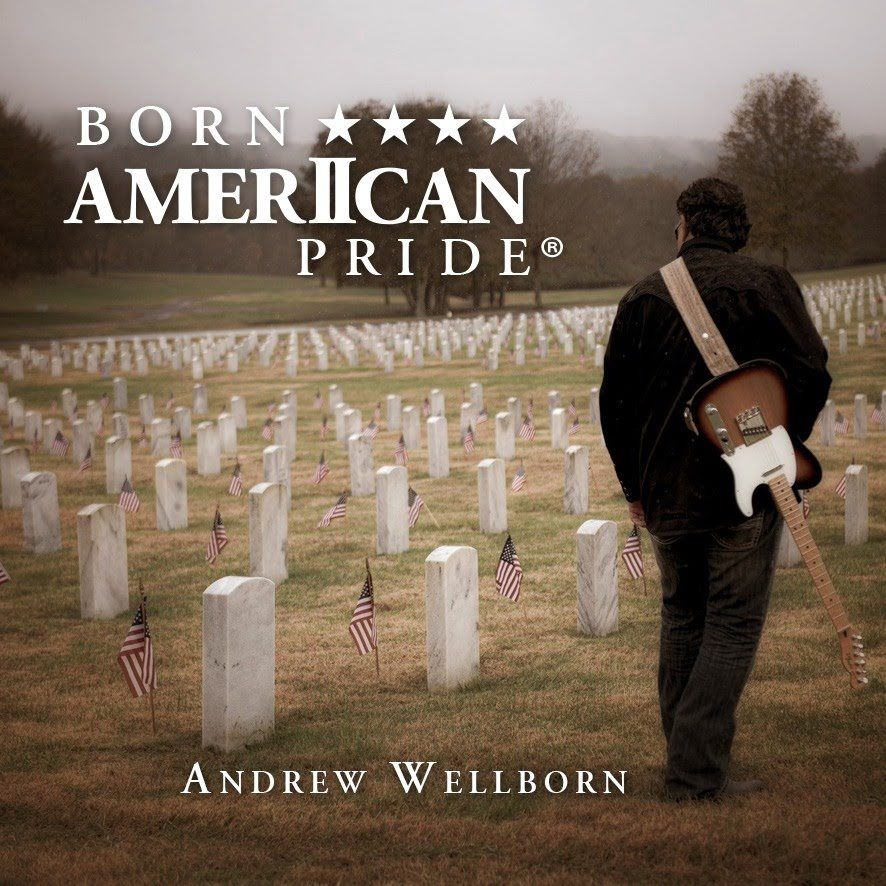 Andrew Wellborn's New Single Reminds Us To Embrace Our 'Born American Pride'
March 25, 2020 For Immediate Release
NASHVILLE TN - In his new single, Born American Pride, retro country singer, Andrew WeIlborn, reminds us of our nation's resilience. In times of trouble and uncertainty, the United States has proven itself to be the strongest nation in the world. We have been through unthinkable wars that have tested our very souls. We've had all-consuming wars, scandals, corruption, pandemics and more throughout our history. But every single time our country has pulled through stronger than ever.
Born American Pride, released March 27, is a tribute to everyone who has fought through unthinkable adversities to keep this country great.
"From the California Mountain Boys to the hills Of Tennessee
We know how to keep alive this freedom we believe
Given by a nation's past from those who served and died
They gave us right to life, liberty and our Born American Pride" 
Andrew Wellborn learned the basics of guitar playing and songwriting at a young age from his father Claude Wellborn. They wrote numerous songs together in the 1990s before Andrew set aside his music career to take a job in the California prison system. Tragically, Claude passed away in 2013.
In 2016, Andrew and his wife, Lacy took a trip to Nashville. Inspired by the city's legacy, they made the decision to bring those years of songwriting back to Music City and record them the way they believed they would have sounded at the time they were written. That decision resulted in a yet-to-be-released album recorded in 2019 in Nashville's legendary Hilltop Studios. Andrew worked with the "A" of A-list players to create a sound reminiscent of 1990's and early 2000's Country music.  
"Born American Pride" and the previously-released, "Burning Bright" are just two of the songs on that album that revive the lost sound and forgotten messages of outlaw country music. The songs seem classic and familiar...but are completely new!
Born American Pride is available March 27 on all streaming platforms.
Private SoundCloud Link For Born American Pride Below:
Contact
Vinny Ribas
vinny@indieconnect.com